A United Church of Christ Serving Kauai Since 1835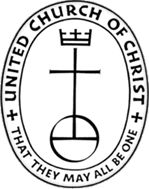 Come Worship with Us
E Komo Mai! (Welcome!) to Koloa Union Church
We are followers of Jesus with a distinctly Hawaiian identity. Some of us are descendants of the native people of these islands and we celebrate with the language and customs of our ancestors. As an inclusive community of faith, reflecting the diversity of the people of Hawai'i, we respect all cultures and backgrounds.
Our mission is to embrace, enhance and nurture God's diverse and unique faith community, all to the glory of God.
Whoever you are and wherever you have been on life's journey, you are welcome here!
Church Location:
3289  Po'ipu Road, Koloa, HI
We are located in the heart of Kōloa on Po'ipu Road between Old Koloa Town and Koloa School and Library. As you are driving along Po'ipu Road, you'll see our church set back from the road between the large monkeypod trees. It is a lava rock church with a large white cross in the window. Parking is available in the front of the church.
Mailing Address:
P.O. Box 536, Koloa, HI 96756
Directions from Old Koloa Town:
Turn onto Po'ipu Road by the Chevron Gas Station. As you drive on Po'ipu Road, look to your right in about a block and a half.
Directions from Kukui'ula (The roundabout where Po'ipu Road runs into the Shops at Kukui'ula):
Exit the roundabout onto Po'ipu Road towards Old Koloa Town. As you drive on Po'ipu Road, look to your left just past Koloa School and Library (& Snorkel Bob's).
Phone: 808-742-6622
This is a special announcement.
If you or a neighbor on Kaua`i would like to receive a free smoke alarm installed by a volunteer from the Red Cross, click smoke alarm flyer for Kauai2017 for the details.