A United Church of Christ Serving Kauai Since 1835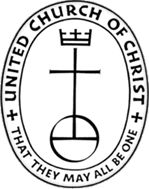 Come Worship with Us
E Komo Mai! (Welcome!) to Koloa Union Church
We are followers of Jesus with a distinctly Hawaiian identity. Some of us are descendants of the native people of these islands and we celebrate with the language and customs of our ancestors. As an inclusive community of faith, reflecting the diversity of the people of Hawai'i, we respect all cultures and backgrounds.
Our mission is to embrace, enhance and nurture God's diverse and unique faith community, all to the glory of God.
Whoever you are and wherever you have been on life's journey, you are welcome here!
Church Location:
3289  Po'ipu Road, Koloa, HI
We are located in the heart of Kōloa on Po'ipu Road between Old Koloa Town and Koloa School and Library. As you are driving along Po'ipu Road, you'll see our church set back from the road between the large monkeypod trees. It is a lava rock church with a large white cross in the window. Parking is available in the front of the church.
Mailing Address:
P.O. Box 536, Koloa, HI 96756
Directions from Old Koloa Town:
Turn onto Po'ipu Road by the Chevron Gas Station. As you drive on Po'ipu Road, look to your right in about a block and a half.
Directions from Kukui'ula (The roundabout where Po'ipu Road runs into the Shops at Kukui'ula):
Exit the roundabout onto Po'ipu Road towards Old Koloa Town. As you drive on Po'ipu Road, look to your left just past Koloa School and Library (& Snorkel Bob's).
Phone: 808-742-6622
KAMEHAMEHA SCHOOL DEPUTATION TEAM
Four juniors from Kamehameha School will be assisting in worship this Sunday, October 23, by providing music and stories. They will be accompanied by Kahu Kordell Kekoa. The deputation team program began in the late 1940's when Chaplain Rev. Stephen L. Desha, Jr. observed that many Hawaiian churches of the Protestant Congregational denomination were without pastors. He felt that Kamehameha Schools could extend its educational services and be sending students to churches that requested assistance.  The program continues to grow throughout Hawaii with 75 students this year, as students visit and assist churches. Let us welcome the Kamehameha School students and share our aloha with children and youth this Sunday!
KAHU'S SERMONS ON VIDEO
Thanks to generous donors, we are continuing to record on video Kahu's sermons each Sunday. We encourage you to share these videos with your friends and neighbors in order to encourage them to attend Koloa Union Church. For this week's sermon, click
HERE
.
CHRISTMAS OUTREACH "Spare Change to Help Needy Families" We plan to give gift cards to families in our community before Christmas so that they can have food and gifts for their children. Can you bring your spare change to church between now and December 11? Just place it in the Spare Change Jar as you enter or leave the church. We will add up our change on December 11 and purchase gift cards for local stores. If you know any families we can help, have any questions, or wish to volunteer, please contact Judyth Foley at 818-726-1344.
CHOIR PRACTICE: The choir rehearses on Thursday evenings at 7 p.m. Please come, and bring a friend.
ANNUAL SPRING RUMMAGE SALE: Saturday, April 22, 2017, 8 a.m. – noon.  We are accepting your rummage sale donations at the church.  Call the church (742-6622) or Judyth (818-726-1344) for drop-off times.  We welcome all smaller items, larger items later (storage space is an issue). Our goal is to have both storage sheds full of your donations.  Profits will be used for our youth activities.
____________________
Weekly News of the Church" is provided by Koloa Union Church, a congregation of the United Church of Christ (UCC), a member of the Kauai Association and Hawaii Conference. Join us at 3289 Poipu Road in Koloa!