A United Church of Christ Serving Kauai Since 1835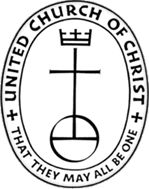 Come Worship with Us
E Komo Mai! (Welcome!) to Koloa Union Church
We are followers of Jesus with a distinctly Hawaiian identity. Some of us are descendants of the native people of these islands and we celebrate with the language and customs of our ancestors. As an inclusive community of faith, reflecting the diversity of the people of Hawai'i, we respect all cultures and backgrounds.
Our mission is to embrace, enhance and nurture God's diverse and unique faith community, all to the glory of God.
Whoever you are and wherever you have been on life's journey, you are welcome here!
Church Location:
3289  Po'ipu Road, Koloa, HI
We are located in the heart of Kōloa on Po'ipu Road between Old Koloa Town and Koloa School and Library. As you are driving along Po'ipu Road, you'll see our church set back from the road between the large monkeypod trees. It is a lava rock church with a large white cross in the window. Parking is available in the front of the church.
Mailing Address:
P.O. Box 536, Koloa, HI 96756
Directions from Old Koloa Town:
Turn onto Po'ipu Road by the Chevron Gas Station. As you drive on Po'ipu Road, look to your right in about a block and a half.
Directions from Kukui'ula (The roundabout where Po'ipu Road runs into the Shops at Kukui'ula):
Exit the roundabout onto Po'ipu Road towards Old Koloa Town. As you drive on Po'ipu Road, look to your left just past Koloa School and Library (& Snorkel Bob's).
Phone: 808-742-6622
WAINEKE WORKDAYS September 25 & 26.  Koloa Union Church is so fortunate to host several church events at Waineke Cabins throughout the year.  It is time to show our appreciation by volunteering on these workdays.  Please check with Uncle Diki for details.
SALVATION ARMY SOUP KITCHEN
On the 5th Wednesday of the month, our church volunteers to set up, serve lunch and clean up at the Salvation Army Soup Kitchen in Hanapepe. Please talk to Judyth Foley if you are able to help on Wednesday, August 30th. Volunteers typically meet in our church parking lot at 9:30 a.m. to carpool.
UCC PRESENCE AT CHARLOTTESVILLE
United Church of Christ ministers, lay leaders and national staff were present in Charlottesville over the weekend. Click
HERE
to see the article of what is like from the perspective of the Rev. Traci Blackmon, who serves as Executive Minister of Justice and Witness Ministries of the United Church of Christ.
COCONUT WIRELESS 
The Hawai`i Conference of the United Church of Christ sends a regular newsletter to people in UCC congregations throughout Hawai`i. If you would like to keep abreast on news, opportunities and events, please click 
HERE
. If you like what you see, you may subscribe and get every issue of the Coconut Wireless automatically.
FREE SMOKE ALARMS 
Click 
HERE
 if you or a neighbor on Kaua`i might like a free smoke alarm installed by a volunteer from the Red Cross.
AND COMING UP…
YOUTH SUNDAY The church youth will be conducting the entire Sunday service on August 27.  Any youth wanting to participate, contact Tiffany Marrotte.
CHOIR REHEARSALS begin on Thursday, September 7, at 7 p.m.  Please join us, bring a friend.  You will enjoy being part of this melodious group under the direction of Kathleen Dahill.
"Weekly News of the Church" is provided by Koloa Union Church, a congregation of the United Church of Christ (UCC), a member of the Kauai Association and Hawaii Conference. Join us at 3289 Poipu Road in Koloa!