A United Church of Christ Serving Kauai Since 1835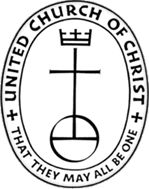 Come Worship with Us
E Komo Mai! (Welcome!) to Koloa Union Church
We are followers of Jesus with a distinctly Hawaiian identity. Some of us are descendants of the native people of these islands and we celebrate with the language and customs of our ancestors. As an inclusive community of faith, reflecting the diversity of the people of Hawai'i, we respect all cultures and backgrounds.
Our mission is to embrace, enhance and nurture God's diverse and unique faith community, all to the glory of God.
Whoever you are and wherever you have been on life's journey, you are welcome here!
Church Location:
3289  Poipu Road, Koloa, HI
We are located in the heart of Koloa on Poipu Road between Old Koloa Town and Koloa School and Library. As you are driving along Poipu Road, you'll see our church set back from the road between the large monkey pod trees. It is a lava rock church with a large white cross in the window. Parking is available in the front and south side of the church.
Mailing Address:
P.O. Box 536, Koloa, HI 96756
Directions from Old Koloa Town:
From Koloa Road, turn onto Poipu Road by the Texaco Gas Station. As you drive on Poipu Road, look to your right in about a block and a half.
Directions from Kukuiula (The roundabout where Poipu Road runs into the Shops at Kukuiula):
Exit the roundabout onto Poipu Road towards Old Koloa Town. As you drive on Poipu Road, look to your left just past Koloa School and Library (& Snorkel Bob's).
Phone: 808-742-6622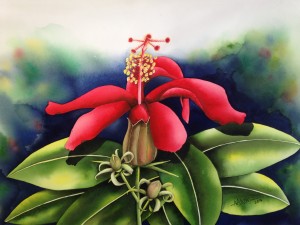 Alan Akana Gallery
______________________________
Koloa Union Church hosts a gallery featuring the works of Kahu (Pastor) Alan Akana. The gallery is just around the corner from the church at 3281 Waikomo Road in the historic Smith Memorial Parsonage, a beautiful building on the grounds formerly owned by Congregationalist missionaries. Proceeds from sales at the gallery support the maintenance, upgrades and repairs of the parsonage. Dr. Akana has been watercoloring the flowers of Hawaii since 1993 and features his work of nearly a quarter of a century. Gallery hours are 1 to 5 p.m. Sunday through Thursday. See www.alanakanagallery.com to learn more about the gallery and Dr. Akana's art.
SUMMER BOOK GROUP The group meets at the parsonage on Wednesday evenings through August 1, and then again on August 15, at 6 o'clock for dinner followed by a discussion based on the book Becoming Wise: An Inquiry into the Mystery and Art of Living, by Krista Tippet. The group will discuss chapter 5 on August 1 and chapter 6 on August 15.
PICK-A-PARTY "FUN"-RAISERS  Koloa Union Church members and friends are hosting a variety of parties. Hosts choose the party theme, food selections and number of guests. Hosts also provide the meals and pay for all expenses, and also sell tickets for a chosen amount. All of the tickets sales income will be donated to the church's general fund. Look for the Pick-a-Party folder on Sundays for available parties. If you have any questions, please contact Bonnie Kakinami. Click HERE to email Bonnie or call her at 639-7765.
A massage party at the church hosted by Virginia Dunas on Saturday 10 a.m. – 12:30 p.m. ($20)
A game party hosted by Bonnie Kakinami with games, prizes and refreshments on Sunday 1-3 p.m. ($10 for adults $5 for children)
THE LATEST COCONUT WIRELESS  The Council of the Hawaii Conference of the United Church of Christ shares news on the Coconut Wireless, the regular newsletter of the HCUCC. If you would like to keep abreast on news, opportunities and events, please click HERE for this past week's news. If you like what you see, you may subscribe and get every issue of the Coconut Wireless automatically and get the very latest news hot off the press.
LECTIONARY READINGS (Old & New Testament Readings for the Week)  Each week, Christians throughout the world read biblical passages from the Revised Common Lectionary, including the Old Testament, Psalms, New Testament, and Gospels. After three years, a good portion of the Bible is included and the cycle begins again. RCL passages are often read in church worship services, and Kahu Akana usually includes at least one of them on the following Sunday. This week's readings are 2 Samuel 11:26-12:13a; Psalm 51:1-12; Ephesians 4:1-16; John 6:24-35.
_________________________
COMING UP…
LECTIO DIVINA The lectio divina group will meet again on Wednesday, August 8, from 7:00 to 8:30 p.m. at the Smith Memorial Parsonage (3281 Waikomo Road) for a time to quietly reflect on the Scriptures. In Christianity, Lectio Divina is a traditional practice of scriptural reading, meditation and prayer intended to promote communion with God and to increase the knowledge of God's Word. All are welcome to attend.
ISLAND-WIDE YOUTH EVENT Our church will be hosting the youth of the Kaua`i Association of the United Church of Christ at the parsonage on Sunday, August 19, from 3-6 p.m. The young people (entering grades 6 through 12), their parents and family members, church youth advisors and volunteers, and pastors are all invited for a fun afternoon of games, activities, planning events for the upcoming school year, and a delicious meal. Main dishes and drinks will be provided. Attendees are asked to bring an appetizer, side dish or dessert to share. Any people who are interested in attending or volunteering are asked to contact Kahu or Tiffany.
________________________________
"Weekly News of the Church" is provided by Koloa Union Church, a congregation of the United Church of Christ (UCC), a member of the Kauai Association and Hawaii Conference. Join us at 3289 Poipu Road in Koloa!