A United Church of Christ Serving Kauai Since 1835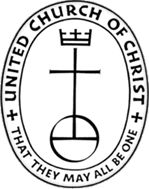 Come Worship with Us
E Komo Mai! (Welcome!) to Koloa Union Church
We are followers of Jesus with a distinctly Hawaiian identity. Some of us are descendants of the native people of these islands and we celebrate with the language and customs of our ancestors. As an inclusive community of faith, reflecting the diversity of the people of Hawai'i, we respect all cultures and backgrounds.
Our mission is to embrace, enhance and nurture God's diverse and unique faith community, all to the glory of God.
Whoever you are and wherever you have been on life's journey, you are welcome here!
Church Location:
3289  Po'ipu Road, Koloa, HI
We are located in the heart of Kōloa on Po'ipu Road between Old Koloa Town and Koloa School and Library. As you are driving along Po'ipu Road, you'll see our church set back from the road between the large monkeypod trees. It is a lava rock church with a large white cross in the window. Parking is available in the front of the church.
Mailing Address:
P.O. Box 536, Koloa, HI 96756
Directions from Old Koloa Town:
Turn onto Po'ipu Road by the Chevron Gas Station. As you drive on Po'ipu Road, look to your right in about a block and a half.
Directions from Kukui'ula (The roundabout where Po'ipu Road runs into the Shops at Kukui'ula):
Exit the roundabout onto Po'ipu Road towards Old Koloa Town. As you drive on Po'ipu Road, look to your left just past Koloa School and Library (& Snorkel Bob's).
Phone: 808-742-6622
FINAL SUMMER BOOK GROUP GATHERING Kahu Akana will lead our final summer book group at the parsonage, 3281 Waikomo Road in Koloa, on Wednesday, July 19. The group will gather at the parsonage at 6 p.m. for dinner and then discusses the book Convictions: How I Learned What Matters Most, by Marcus Borg. In this book, Borg reflects on his life and how he developed his most bedrock convictions—and why they matter. This week's dinner will be a potluck. Main dish, rice, dessert and drinks are already planned; side dishes are appreciated! Kahu suggests that you read chapters 10 & 11 for July 19.
OFFICE HELP We are looking for a volunteer(s) who can sit in the office while Penny will be on vacation this fall and in the future. We are asking the volunteer(s) to pick up and sort through the mail, pay bills when they are due, answer the phone, do light office work and chat  with visitors. Most of the time, Penny will be available by phone or email if you have questions while volunteering.
PRAYERS & SQUARES Contact Angela Dressel if you would like to get involved in praying for people in crisis or helping to make quilt squares for those in crisis.  The ladies have recently made and delivered two beautiful prayer quilts to two church members.
SAVE THE DATES for KOLOA PLANTATION DAYS….
Monday, July 24: "Plantation-style Living: An Afternoon of Art, Stories and Refreshments" at the Smith Memorial Parsonage, 3281 Waikomo Road, from 4 to 6 p.m. We are asking church volunteers to greet, host and make and serve refreshments. Please contact Kahu, Palani Akana or Sherry Hines if you would like to volunteer.
Friday, July 28: We again have access to the large golf cart for the parade, and it needs to be decorated. Please let Penny know if you can donate flowers and can help decorate, 4 pm. at the parsonage.
Saturday, July 29: KPD Parade, "Many Cultures, One Community" at 10 a.m. Meet at the church at 8:30, and let us know if you would like to bring something for our continental breakfast (malasadas, donuts, muffins, orange juice, etc.) We will be asking parade participants to  wear and carry items representing your ethnic culture or one that is part of our church and/or community.
_______________________
"Weekly News of the Church" is provided by Koloa Union Church, a congregation of the United Church of Christ (UCC), a member of the Kauai Association and Hawaii Conference. Join us at 3289 Poipu Road in Koloa!