A United Church of Christ Serving Kauai Since 1835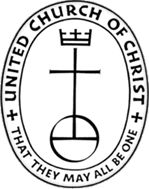 Come Worship with Us
E Komo Mai! (Welcome!) to Koloa Union Church
We are followers of Jesus with a distinctly Hawaiian identity. Some of us are descendants of the native people of these islands and we celebrate with the language and customs of our ancestors. As an inclusive community of faith, reflecting the diversity of the people of Hawai'i, we respect all cultures and backgrounds.
Our mission is to embrace, enhance and nurture God's diverse and unique faith community, all to the glory of God.
Whoever you are and wherever you have been on life's journey, you are welcome here!
Church Location:
3289  Poipu Road, Koloa, HI
We are located in the heart of Koloa on Poipu Road between Old Koloa Town and Koloa School and Library. As you are driving along Poipu Road, you'll see our church set back from the road between the large monkey pod trees. It is a lava rock church with a large white cross in the window. Parking is available in the front and south side of the church.
Mailing Address:
P.O. Box 536, Koloa, HI 96756
Directions from Old Koloa Town:
Turn onto Poipu Road by the Chevron Gas Station. As you drive on Poipu Road, look to your right in about a block and a half.
Directions from Kukuiula (The roundabout where Poipu Road runs into the Shops at Kukuiula):
Exit the roundabout onto Poipu Road towards Old Koloa Town. As you drive on Poipu Road, look to your left just past Koloa School and Library (& Snorkel Bob's).
Phone: 808-742-6622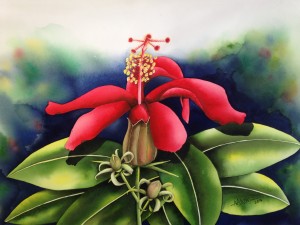 Alan Akana Gallery
Koloa Union Church hosts a gallery featuring the works of Kahu (Pastor) Alan Akana. The gallery is just around the corner from the church at 3281 Waikomo Road in the historic Smith Memorial Parsonage, a beautiful building on the grounds formerly owned by Congregationalist missionaries. Proceeds from sales at the gallery support the maintenance, upgrades and repairs of the parsonage. Dr. Akana has been watercoloring the flowers of Hawaii since 1993 and features his work of nearly a quarter of a century. Gallery hours are 1 to 5 p.m. Sunday through Thursday. See www.alanakanagallery.com to learn more about the gallery and Dr. Akana's art.
DEACONS MEET THIS WEEK
The monthly Deacons Meeting will be this Sunday, February 4, at 9 a.m. in Kahu's office.
FEBRUARY NEWSLETTER
The February edition of the Koloa Union Church Newsletter will be available on Sunday. Please be sure to pick up your newsletter so that you can see what we have been up to and what we have planned for the following month!
MEN'S BREAKFAST
The men of the church gather on Tuesdays at 7:30 a.m. at Kalapaki Joe's in Poipu. They will be meeting every Tuesday until further notice.
CHURCH ANNUAL MEETING
We had a very successful Church annual meeting on Sunday, January 28. We thank all members and friends for their voices and votes. We distributed updated "members/friends directories." Please find your name in the directory (members in the front section, friends of the church in the back); if your name is missing or if you have any spelling, address or contact changes, please let Penny know.
"KOLOA UNION CHURCH VIDEO"
Thanks to Chris Sweitzer, we have a new YouTube channel where you can find Kahu's recent videos. It is called "Koloa Union Church Video" and can be accessed by clicking HERE. You are invited to share these videos with friends and invite them to church. Please feel free to "Like" any of the videos you see and share them on social media, such as Facebook, so that others will notice them. We have heard from people in Europe, Canada and all over the U.S. who have watched these videos. Several people decided to attend Koloa Union Church after they watched one of Kahu's videos!
THE LATEST COCONUT WIRELESS The Council of the Hawaii Conference of the United Church of Christ shares news on the Coconut Wireless, the regular newsletter of the HCUCC. If you would like to keep abreast on news, opportunities and events, please click HERE for this past week's news. If you like what you see, you may subscribe and get every issue of the Coconut Wireless automatically.
PRAYERS & SQUARES Contact Angela Dressel if you would like to get involved in praying for people in crisis or helping to make quilt squares for those in crisis.
______________________
COMING UP……
SHROVE TUESDAY/MARDI GRAS/FAT TUESDAY PANCAKE SUPPER
February 13, 2018, Tuesday, 6 p.m.
It is the day before Ash Wednesday marked by feasting and celebration before the observance of the Lent fast. Started in the Middle Ages, restricted and perishable food was all consumed on Shrove Tuesday to avoid spoilage and waste. Join us for a fun pancake supper!
ASH WEDNESDAY
February 14, 2018
We mark Ash Wednesday as the first day of Lent, which is traditionally a time of fasting and prayer in preparation for receiving or reaffirming baptism on Easter. We will begin the evening with a Soup Supper at 6 p.m. in Moore Hall and then move into the sanctuary at 7 o'clock for the service of the ashes.
WEDNESDAY SOUP SUPPERS AND LENTEN REFLECTIONS
Beginning February 21, we will meet at 6 p.m. in Moore Hall for soup and then spend time reflecting and discussing the theme of "Blessings." Each Sunday during Lent, Kahu will focus on a particular kind of blessing during his sermon and then use that topic for our time together the following Wednesday evening.
______________________________
"Weekly News of the Church" is provided by Koloa Union Church, a congregation of the United Church of Christ (UCC), a member of the Kauai Association and Hawaii Conference. Join us at 3289 Poipu Road in Koloa!