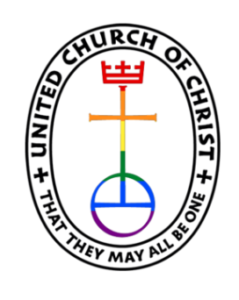 Worship with Us!
Scroll to the bottom for directions!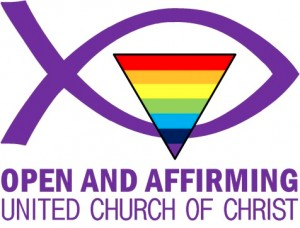 E Komo Mai!
Welcome to Koloa Union Church!
We are followers of Jesus—the man who opened his arms to all kinds of people (including the scorned and oppressed, the poor, those living on the margins of society, and people from other places), who gave voice to the voiceless, who fed the hungry and healed the sick. Following in his footsteps, we welcome people from all ethnic and socio-economic backgrounds, cultures, nationalities, abilities, sexual orientations and gender identities; and we share God's love in its many forms. We are a diverse community where everyone has something to offer. Come and join us—let us follow Jesus together!
No matter who you are or where you are on life's journey, you're welcome here!
Church Location:
3289  Poipu Road, Koloa, HI
We are located in the heart of Koloa on Poipu Road between Old Koloa Town and Koloa School and Library. As you are driving along Poipu Road, you'll see our church set back from the road between the large monkey pod trees. It is a lava rock church in old Hawaiian style with a large white cross in the window. Parking is available in the front and south side of the property.
Scroll to the Bottom for Directions!
Mailing Address:
P.O. Box 536, Koloa, HI 96756
Phone: 808-742-6622
A Scent-Free Environment: We have members, friends, and a kahu who are highly allergic to various scents, often resulting in coughing, sneezing, difficulty breathing and speaking, as well as other symptoms. Heavy perfumes and colognes are particularly troublesome. We are requesting that our church be, as much as possible, a "scent-free" environment during worship services, social activities and meetings. We realize that there is no way to keep all scents away, and we plan to continue having fresh flower arrangements each week and leis for special occasions, but we do ask everyone to be sensitive to the needs of those around them when it comes to perfumes, colognes and lotions.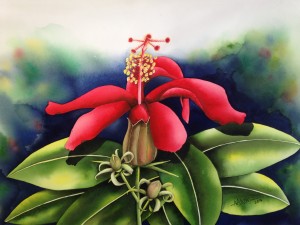 Alan Akana Gallery
______________________________
Koloa Union Church hosts a gallery featuring the works of Kahu (Pastor) Alan Akana. The gallery is just around the corner from the church at 3281 Waikomo Road in the historic Smith Memorial Parsonage, a beautiful building on the grounds formerly owned by Congregationalist missionaries. Proceeds from sales at the gallery support the maintenance, upgrades and repairs of the parsonage. Dr. Akana has been watercoloring the flowers of Hawaii since 1993 and features his work of nearly a quarter of a century. Gallery hours are 2 to 5 p.m. on Sunday and by appointment. See www.alanakanagallery.com to learn more about the gallery and Dr. Akana's art.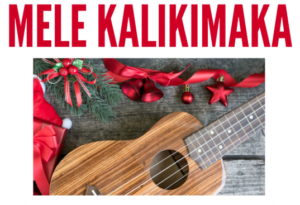 Christmas Eve
7:30 p.m. on December 24th
A Service of Candles and Carols
Special Mele and Hula
Christmas Fund Collection*
Christmas Day
10:30 a.m. on December 25th
Christmas Communion Service
Message: "The More Important Gifts"
Special Mele and Carols
Christmas Fund Collection*
*CHRISTMAS FUND  The Christmas Fund Offering, administered by the United Church of Christ Pension Boards, provides direct financial assistance to retired and active UCC authorized ministers and lay employees and their surviving spouses, including pension and health premium supplementation, emergency assistance, and Christmas "thank you" checks. Each year, UCC congregations throughout the country collect this offering to assist faithful servants of God who are facing financial difficulties. We will collect the Christmas Fund offering on December 24 and 25. Gifts may be placed in the special offering envelopes available on those days. Checks may be made out to Koloa Union Church with "Christmas Fund" in the note section.
_______________________________
ADDITIONAL ANNOUNCEMENTS
END-OF-YEAR GIVING  It has been a fantastic year for Koloa Union Church! We completed our successful capital campaign and saw growth in membership, attendance and giving. As we are currently looking at a limited cashflow as we pay our end-of-the-year bills, we invite you to help us finish the year financially strong by prayerfully considering an "over the top" end-of-year financial gift. You can make a donation on Sunday mornings or by mailing a check to the church office. In order for these gifts to be tax-deductible for the current year, they must be postmarked or given by December 31, 2019.
CHURCH OFFICE CLOSED  December 25 and 26. Mele Kalikimaka!
YEAR-END BLOWOUT SALE  at Alan Akana Gallery. Click HERE for details.
COCONUT WIRELESS  Click HERE to see the latest issue of the Coconut Wireless (the weekly e-news from the Hawai`i Conference of the United Church of Christ).
LECTIONARY READINGS (Old & New Testament Readings for the Week) Each week, Christians throughout the world read biblical passages from the Revised Common Lectionary, including the Old Testament, Psalms, New Testament, and Gospels. After three years, a good portion of the Bible is included and the cycle begins again. RCL passages are often read in church worship services, and Kahu Akana usually includes at least one of them on the following Sunday. This week's readings are Isaiah 7:10-16; Psalm 80:1-19; Romans 1:1-7; Matthew 1:18-15.
__________________________________
"Weekly News of the Church" is provided by Koloa Union Church, an Open and Affirming (ONA) Congregation of the United Church of Christ (UCC), a member of the Kauai Association and Hawaii Conference.  Please contact the church office if you would like to have our weekly news sent directly to your inbox. Join us at 3289 Poipu Road in Koloa!