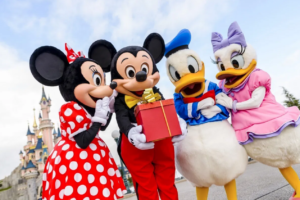 "Prophetic Imagination"
On Sunday, I shared with the congregation my love for Disneyland as a child—a love that remains as an adult! I still remember the feeling I had when I first visited the park around the time I was in kindergarten. I also remember the sights and sounds, as well as the tastes and smells. It is remarkable how all of the senses of an experience as a very young child can stay with me all these years later. Walt Disney was a genius when it comes to imagination. He began imagining Disneyland in the 1930's, continued imagining through the 1940's and 1950's until the park opened in 1955. What impresses me the most is that he imagined a place to bring great joy and happiness to children and their families during very difficult times in our nation's history: the Great Depression, World War II, the Cold War and the early years of the Civil Rights Movement. These are times I would describe as fearful, dark, confusing and anxious. Disney did not let the overall mood of those years dictate his life or his vision. Furthermore, the impact his imagination had on the world has continued long after his death.
This is the case with so many creative and imaginative people of long ago. It is certainly the case of the writers of the book of Isaiah. Look at some of the things one of them imagined some 600 years before the birth of Christ (chapter 65):
New heavens and a new earth
Eternal gladness and rejoicing
No more tears and no more crying
No more death at childbirth, in infancy, in childhood, in young adulthood, or even in middle age
No more homelessness, hunger, thirst, or unemployment
No more war or violence
God's blessings for everyone
Answered prayers for everyone
Animals participating in a nonviolent, peaceful and life-giving future
This section of Isaiah was written during a fearful, dark, confusing, and anxious time for the people of Jerusalem and Judah. It was right around the time of the Babylonian captivity when foreign troops conquered Jerusalem and marched the leaders of the city and many of the Jewish people back to Babylon to work virtually as slaves. Yet, the prophet knew that his large and wild imagination would lead the people through those times and begin to unfold even during their lifetimes. The other prophets knew the same thing, as did Jesus. May we hold onto their vision and imagine it anew for our own time, regardless of how fearful, dark, confusing, and anxious, our own time might become. And, like them, may we do our part in realizing the vision with our own lives through our words, actions and prayers.
By the way, I just discovered this morning that yesterday was Mickey Mouse's 91st birthday! (And I must say: he is looking fantastic for such an old mouse!)
Aloha nui!
Kahu
__________________________________________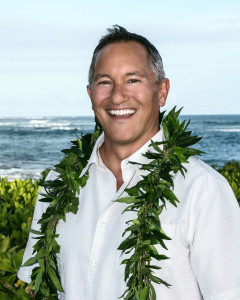 "A Message from Kahu Alan Akana" is provided most weeks by Koloa Union Church, an Open & Affirming (ONA) congregation of the United Church of Christ (UCC), a member of the Kauai Association and Hawaii Conference.
To see a video of Kahu Akana's message, click HERE. You may see the Koloa Union Church YouTube channel to see many of his past messages and subscribe in order be notified when a new message is posted. Please share these videos with friends and invite them to church. Please feel free to "Like" any of the videos you see and share them on social media, such as Facebook, so that others will notice them.
You are welcome to join us on Sunday mornings! To see our Sunday morning schedule, click HERE.
Kahu Akana is also an accomplished artist! He specializes in creating vibrant watercolors of the flowers of Hawaii and hosts a Sunday afternoon reception in a gallery at his home, the Smith Memorial Parsonage. He also meets visitors by appointment. Most of the profit from the sales go for the maintenance and upkeep of the parsonage. To see a video about his art and gallery, click HERE. To see the gallery website, click HERE.
To learn more about Kahu Akana (and the rest of the staff at Koloa Union Church), click HERE.